Geoscience Student Scholarships

Taking geoscience as an undergraduate at an Ontario university?
Moving toward becoming a registered professional geoscientist?
Looking for some financial support?

The APGO Education Foundation wants to help!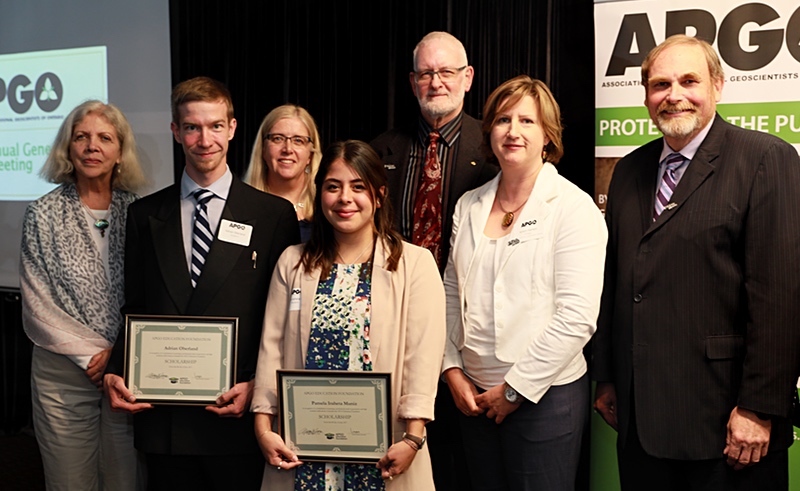 APGO Education Foundation $5,000 Scholarship Recipients:
2018
Derek Leung - Laurentian University
Joachim de Fourestier - Carleton University
2017
Pamela Iraheta Muniz – Carleton University
Adrian Oberland – Laurentian University
2016
Matthew DeGasperis – Western University
Erin Gibbons – McMaster University
Xueya (Elaine) Lu – University of Toronto

APGO EDUCATION FOUNDATION SCHOLARSHIP AND THE
INAUGURAL DR. ROBERT HODDER MEMORIAL SCHOLARSHIP

APPLICATIONS NOW CLOSED

AWARDED
ON JUNE 14, 2019

TO ONTARIO POST SECONDARY

GEOSCIENCE STUDENTS
COMPLETING THEIR
4TH YEAR OF STUDIES

FOR FOUNDATION UPDATES CLICK HERE
AND PROVIDE FIRST AND LAST NAME AND EMAIL.